Our innovative Leadership "Labs" are for groups of emerging leaders with similar challenges, looking to develop leadership capabilities through empirical exercises in a safe "lab" setting. These programs accelerate the transition of high potential executives into high performing leaders. They are designed for "rising stars" who need to rapidly increase effectiveness and performance, and round out leadership and strategic thinking capabilities.  These include face-to-face and virtual coaching. Please contact us for details.
Companies that recognize the need to attract, develop and retain top female talent can help women break through the barriers to career advancement by evaluating their own culture and enrolling executive women and emerging female leaders in a program that helps them decode the "unwritten rules of the game".  In addition to developing the core leadership competencies, our programs expand women's vision of what is possible and how to better balance competing demands, enable women to articulate their value and execute effective career and business enhancing strategies, and empower women to raise their visibility, and find their unique leadership "voice".  Participants report greater confidence, more effective communication, stronger "executive presence" and "leadership brand", greater political savvy, and more powerful influencing and negotiation skills.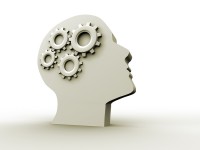 Transforming Technical Leaders
Newly promoted leaders and high potential individual contributors in Science, Technology and Finance, often need to complement their technical skills with so-called "soft" skills to enhance their effectiveness as leaders.  In order to achieve results by working through others, rather than relying on their analytical or professional expertise, they need to round out their interpersonal or communication skills, and perhaps develop greater "social and emotional intelligence".  Exceptionally busy executives often know something is not working with their leadership style, but don't have the time to figure out what it is or how to improve it – yet they want to see better results.  This development can be accelerated through our deeply pragmatic, and empirical approach, that leverages analytical skills yet deepens managerial and leadership capacity.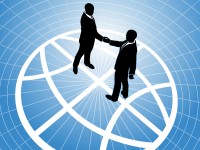 Developing Global Leaders
In today's global world, US-centric executives often need to operate in a global context, while non-US nationals need to understand American business culture in order to operate effectively.  Leadership teams have to bridge cultural and organizational boundaries, and cross-functional, cross-cultural and virtual teams are expected to perform at a high level despite all their differences.  We enable executives to find ways to work productively together, and bring fresh perspectives, approaches, and an expanded view of the world, so they can achieve breakthrough performance.