This is box title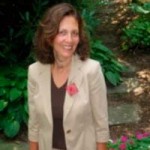 For more than ten years, Fredia Woolf, Principal of Woolf Consulting, has worked with professionals and executives, in the U.S. and internationally, to enhance their leadership and create successful career or business strategies. Through all engagements, she has obtained outstanding results by helping clients broaden their horizons, clarify and meet their goals – and enjoy the process of enhancing their capabilities and expanding what is possible.
Prior to founding her own consulting firm, Fredia worked in the global capital markets for sixteen years, advising international institutional investors on European equity investments, and coaching CEOs and CFOs of FT-SE 100 companies on their cross-border investor relations and shareholder communications.  She built the international sales capability of several brokerage houses in the UK, turned around failing sales teams, and introduced innovative client service models, which resulted in dramatically improved relationships and revenues. Her last corporate position was as Vice President at Merrill Lynch Europe, where she marketed investment banking products and services to international institutions.
She earned her MBA (with Highest Honors) from Simmons School of Management in Boston and her BA (Honors) in Modern Languages in her native South Africa. She serves on the board of The Boston Facilitators Roundtable and ITN Boston, and is an active member of the Boston Club, an organization for women leaders, the Human Resources Leadership Forum, Boston Women in Finance, and Women in Engineering, Science and Technology.
Fredia is an avid reader, writer (she blogs regularly about workplace and leadership issues), world traveler, people watcher, walker, and lover of good food.
This is box title
MY STORY
I founded Woolf Consulting at the start of the millenium because I grew frustrated with what I was experiencing in corporate America and knew that things could be better. I wanted to work in a way that was 100% aligned with my talents, passions and values, and to help others do the same.
After sixteen years in the global capital markets, I had encountered people who were overwhelmed, burned out, or disengaged. I saw how leaders' decisions and behavior could negatively affect people's careers and lives, and passionately believed that leaders could make a positive difference to their organization's culture and bottom line results, if only they knew how.
And so, drawing on my experience as a woman who had forged a successful Wall Street career, lived and worked in three continents, and specialized in the study of Leadership and Organizational Behavior, I created my business. Helping people to realize their leadership potential and to move confidently from struggle to success, is the key, I believe, to transforming organizational performance.