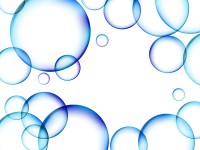 If you are an individual wresting with career challenges or transition, or if your organization is facing the question "What's next?", a vital first step in taking yourself or your business to the next level, is to embark on a process of visioning.  It can be as simple or complex as you like, but it is a great way to expand your thinking, to open up possibilities and to create something to work toward as you chart your future.
Creating a Vision is great if:
Things are going well, and you wish to tap the momentum and energy to ensure they continue to do so, and to dream about how they could be even better
Things are so-so, and you would like to refresh or solidify the path you are on, or push even further
Things have reached an impasse, you feel stuck and know you need to do something differently, but are not quite sure what, or if you want to break a cycle of underachievement and underperformance.
For a Team or Organization, the advantages of Having a Vision are:
It helps to unify people and align them around a common purpose
It anchors people in times of stress, change or uncertainty, and serves as a guiding beacon when things are unclear
It brings to the surface unrealized potential, unexpressed dreams, untapped needs, and unexplored possibilities
It is a starting point for change; from your vision, flows your mission, strategy and goals.  It enables you to create workable action plans to get you from your current circumstances to a state you desire
It is based in inspiration, passion and creativity, and so can kick-start a person or an organization out of the same old patterns, habits and ways of doing things into a whole new state of mind
It can spur people to go further and to embark on a course of action that feels exciting and engaging
It involves stretch and challenges you to achieve far more than you would without it.
Call to Action:
As an individual leader, do you have a personal vision for your leadership or your career?
As a leadership team, have you crafted a vision that can serve as a blueprint for your organization?
Next time, I'll share my approach to designing a visioning process.